Serving the Los Angeles, San Francisco &
San Diego
Areas
Residential & Commercial
Roofing Company
We Do Financing!

New Roof $300/Mo.

No Payments 12/Mo.
At Atlas Roofing, we understand that replacing your roof is an investment in your home and future. We take great pride in providing lasting solutions through superior craftsmanship and roofing materials. Whether you are in the market for asphalt shingles, clay, slate or concrete tile roofing, you can rest assured that we install only the highest quality materials for optimal protection and longevity.
Schedule Your Appointment
Get An Instant Roofing Estimate
In under 2 minutes, our calculator will give you a custom estimate based on some simple info about your property.
We Make Financing Available Through Multiple

Service Providers
Perfect Installs
Let us walk you through the best options to fit your needs.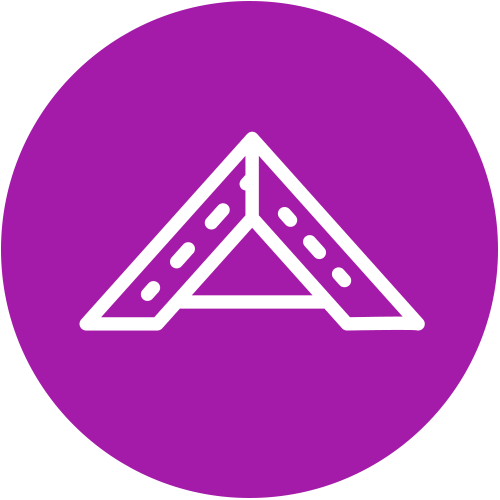 Reliable Upgrades
Book a free consultation to discuss our six different types of roofing composition.
Ignoring problems for too long can cause headaches and cost much more.
California's Premier Residential Roofing Contractor
No one wants to entrust their home's roofing to just any roofer. They want someone with experience, qualifications, and dedication to excellence. That is what we promise to offer you here at Atlas Roofing. We are an insured, licensed, and bonded roofing company with a reputation for doing superior work.
Upon calling us, our skilled contractors will arrive at your home, assess the scope of the work, and walk you through the entire repair or replacement process.
Since we stock a wide variety of roofing materials, we can complete the job whether your home has asphalt shingles, tiles, or any other type of material. Not sure about which roofing material option to choose? Our friendly team are ready to help you browse through our selection and pick the option that will best complement your home's appearance.
If that wasn't enough, we will even inspect the project several times to ensure that the results meet your needs and surpass your expectations. We strive for minimal disruptions to your comfort while ensuring complete satisfaction — not just with our results but with our entire process — from start to finish.
Official Tesla Roof Installer
We are one of only two official Tesla Roof Installers in the state of California. Our team has been trained and is specialized in Tesla Solar Roof installations.

I contacted Atlas through Yelp, Berry was honest, reliable and extremely helpful. He came to check my roof as soon as he could which I appreciate tremendously, my issue wasn't a big one but he made sure to fix it on the spot. I recommend them 100% while a lot of companies try to squeeze the most money they can out of you by confusing you, Atlas tries to educate you about your issues while offering very fair prices...refreshing!!!

Berry and CJ are great. They got out to our house immediately when we had a leak and then got a crew on the roof next day. I got picture updates (because you know I'm not getting on a roof) to let me know about the progress. CJ explained the pricing and contract thoroughly to me because I had a million questions. Great business. Hoping I don't have another leak anytime in the future but if I do, I'm calling Atlas.
Great company with ethics. After working with Atlas on a dozen or so complete Reroof's, I can attest that the company delivers a quality roof built to last, every time. I work for Simply Solar and when a client needs to reroof prior to installing solar, Atlas Roofing is always ready to deliver and superior quality installation in a timely and professional manner.